FE2W Network Prospectus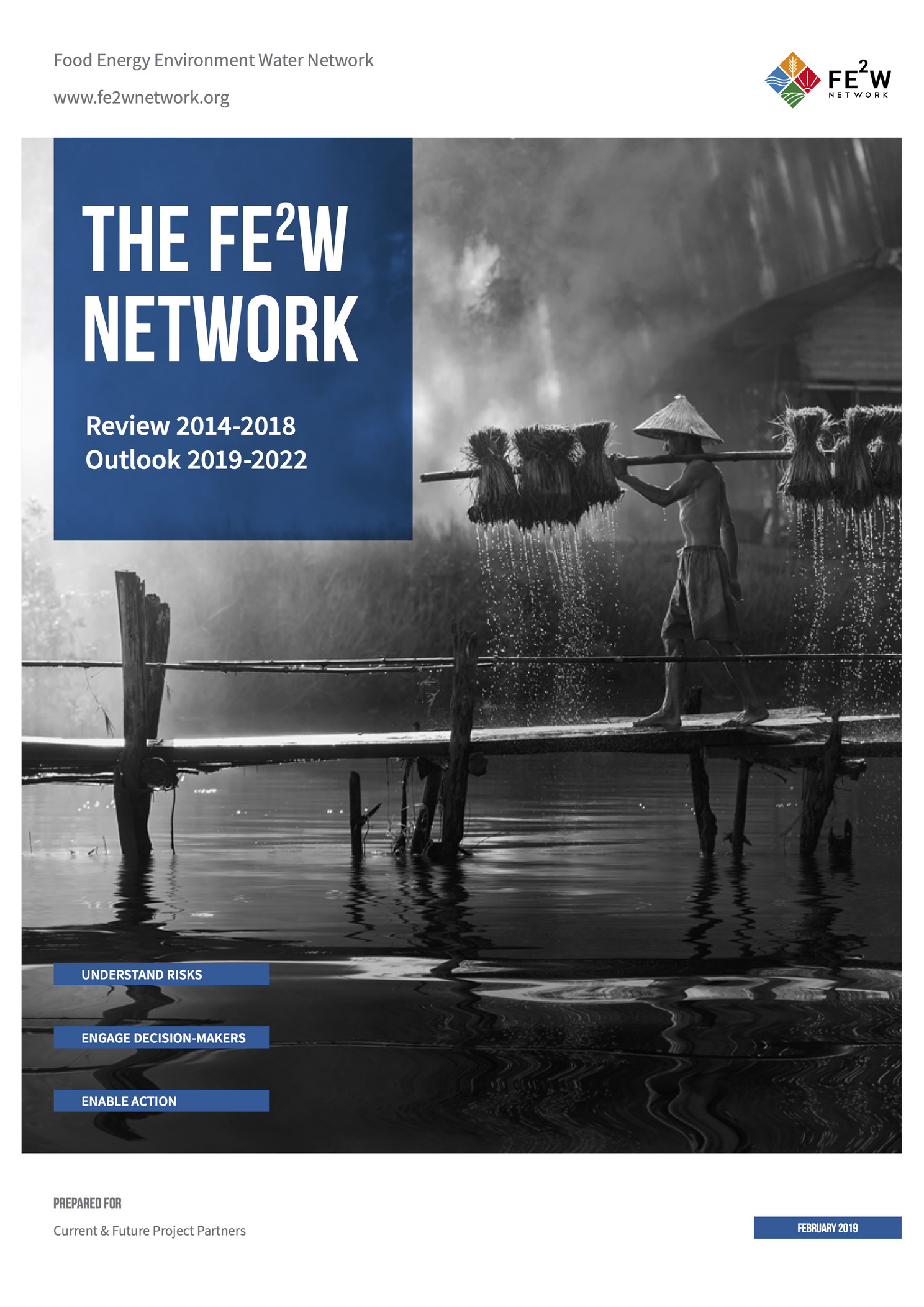 The Food-Energy-Environment-Water (FE2W) Network was created in 2014 to move the world beyond observation and visions to acting on the systemic risks to the critical resources all people need to live.
We work with decision-makers at all levels to manage risks, support livelihoods, and increase the resilience of food, energy, water, and environmental systems.
This Prospectus document outlines our achievements and capabilities, including:
Developing the Risks and Options Assessment for Decision-Making (ROAD) process;
Working with decision-makers in four regions of the world to manage risks;
Building the Global Food and Water System (GFWS) online tool;
Convening agenda-setting workshops and an open-access special issue of a leading academic journal.
The FE2W Network is ready to work with your organisation on addressing existing and emerging risks.